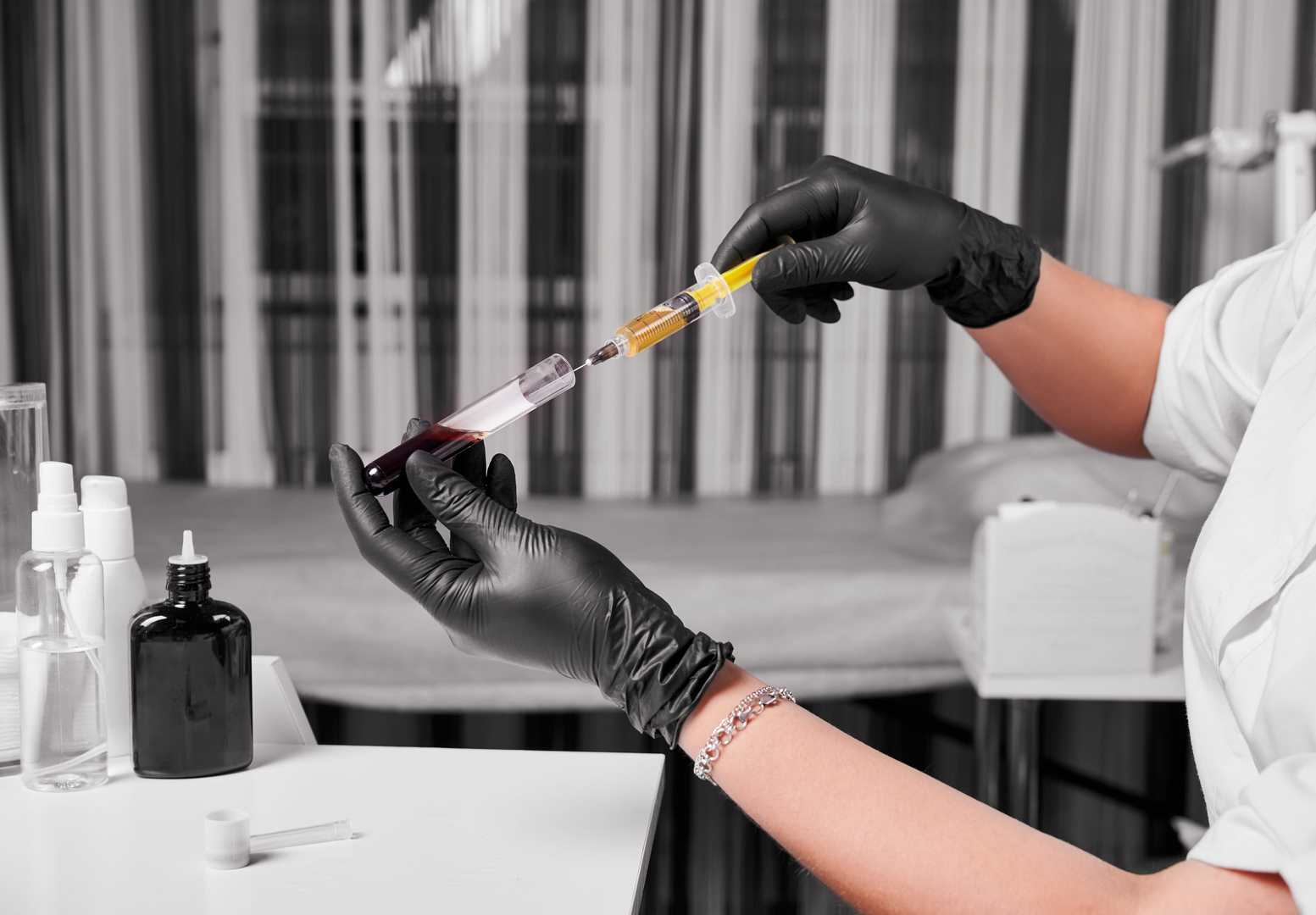 If you have a certain level of interest in aesthetic medicine, you have probably heard something about injectable dermal fillers. These days, they belong to the most popular cosmetic products in the world.
Below, you will find an A to Z guide into the world of dermal fillers. Let us discuss everything you might want to know about them and delve into the beauty sphere right away!
What Are Dermal Fillers?
Dermal fillers might be defined as cosmetic injectables used to rejuvenate and enhance the overall appearance of skin tissues. They serve as minimally invasive, safe, and effective alternatives to cosmetic surgery.
Worth knowing: Dermal filler procedures are not intended for personal use. In other words, only certified medical professionals with valid medical licenses are eligible to order and administer them.
What Are the Main Types of Dermal Fillers?
Depending on their main active substance, there exist several types of dermal fillers, namely:
Hyaluronic acid fillers;
Calcium hydroxylapatite fillers;
Poly-L-lactic acid fillers;
And so on.
Despite having similar properties, indications, and results, these dermal filler types are pretty different. While some of them are based on naturally-occurring substances, others employ fully synthetic ingredients.
So, let us talk about all the above-mentioned dermal filler types in just a second.
Hyaluronic Acid Fillers
Hyaluronic acid (HA) solutions belong to the most widely-spread dermal fillers. They are strongly beloved by medical professionals and their patients, mainly because of their exceptional safety, effectiveness, and long-lasting duration.
Among the main brands that produce HA fillers are Belotero, Juvederm, Restylane, Saypha, Teosyal, and many more. All of them are characterized by strong moisturizing properties that help to hydrate skin tissues from within.
Worth knowing: Injectable fillers produced under the Juvederm trademark belong to the most popular cosmetic injectables worldwide. They are mainly admired because of their high-quality composition and exceptional efficiency.
Calcium Hydroxylapatite Fillers
Calcium hydroxylapatite solutions are also quite popular in the sphere of aesthetic medicine. While having a high-quality composition, they create natural-looking results that become instantly visible and last for a substantial period of time.
Probably the most well-known brand of injectable fillers based on calcium hydroxylapatite is Radiesse. While being produced by Merz, a global pharmaceutical company, it is characterized by strong rejuvenating properties.
Worth knowing: Just like HA-based products, calcium hydroxylapatite fillers function as substitutors of naturally occurring substances that keep the skin well-hydrated, smooth, and elastic.
Poly-L-Lactic Fillers
Poly-L-lactic solutions, in their turn, are probably the most long-lasting ones among the other above-mentioned types of dermal fillers. They are primarily based on a fully-biodegradable synthetic polymer that accelerates the natural production of collagen within skin tissues.
The most widely-spread trademark of poly-L-lactic fillers is Sculptra. It is a high-quality brand manufactured by Galderma Laboratories that helps patients to maintain a youthful appearance for a substantial time period.
Worth knowing: Dermal fillers that are based on poly-L-lactic acid are exceptionally durable. In some cases, they might provide a patient with the result that lasts up to twenty-five months.
What Are Dermal Fillers Used For?
Probably any dermal filler procedure is primarily used to enhance and rejuvenate the overall appearance of the skin. It helps a patient to maintain an attractive and young-looking appearance for a substantial time period.
In other words, a patient might want to inject dermal fillers for one of the following purposes:
To smooth wrinkles, folds, and fine lines (for instance, crow's feet, nasolabial folds, or marionette lines);
To restore the lost facial volume;
To tighten the sagging skin;
To make facial contour more defined;
To plump lips;
And so on.
The above-mentioned purposes of dermal filler injections are achieved by means of helping the skin to accelerate the natural production of collagen and, therefore, nurturing it from within.
Worth knowing: It is essential to mention that dermal fillers are primarily used to treat deeper wrinkles of a static nature. While botulinum toxins, in their turn, are oftentimes applied to take care of dynamic wrinkles. Learn more about it by reading the following comparison: "Dermal Fillers vs. Botox: What's the Difference?"
How Long Do Dermal Fillers Last?
While looking for an answer to the question of how long do dermal fillers last, it is essential to take into account the following factors:
The type of cosmetic injectable that has been used (for instance, poly-L-lactic acid fillers might last a bit longer than hyaluronic acid ones);
The degree of the problem that has been treated (namely, the reduction of deeper wrinkles might provide a shorter result than the treatment of mild skin creases);
The peculiarities of a patient (more precisely, such individual properties of a patient as their current health condition, skin type, and age have a direct impact on the duration of the result after the administration of a cosmetic injectable);
And so on.
On average, however, a brand-name cosmetic injectable of any type provides a patient with a durable result that might last from several months to a couple of years.
What Side Effects Do Dermal Fillers Have?
Under normal circumstances, injections of dermal fillers do not lead to the appearance of adverse reactions. At the same time, however, they might sometimes cause one of the following side effects:
Bruising;
Mild pain at the injection site;
Skin irritation around the area of the treatment (including redness, itching, or swelling);
And so on.
Luckily, these side effects have a temporary nature. They tend to fade away on their own within several days after the procedure and do not usually require any medical supervision. Still, a patient is recommended to contact a healthcare practitioner in case of having any of them.
Worth knowing: To avoid any serious adverse reactions after the administration of cosmetic injectables, a patient should undergo a thorough health investigation before the procedure. Namely, a healthcare practitioner should exclude the presence of any contraindications to the injection (for instance, an allergy to any component of the product or an incompatible disease).
What Are the Long-Term Effects of Dermal Fillers?
When being performed by a certified healthcare provider, the continuous administration of cosmetic injectables does not lead to any serious complications. In rare cases, however, one of the following long-term effects of dermal fillers might occur:
The stretching of the skin at the injection site;
The disturbance of the attachment of the facial fat pads;
The asymmetry of the face;
And so on.
If a patient notices any of these long-term effects, they should immediately make an appointment with their healthcare provider and ask for further action.
Worth knowing: The appearance of the above-mentioned long-term effects is not normal and might be connected to either the poor quality of the product or the unprofessional work of a healthcare provider.
What Are the Main Benefits of Dermal Fillers?
Dermal fillers are strongly advantageous cosmetic injectables. They have a wide range of benefits, such as:
Minimal invasiveness. Unlike plastic surgery (for instance, facial fat grafting), injections of dermal fillers are minimally invasive. They do not require any special pre- or post-treatment downtime;
Exceptional safety. Cosmetic injectables are exceptionally safe. After being administered by a professional healthcare provider, they do not usually cause any serious complications;
High effectiveness. In most cases, dermal filler injections are highly effective. They usually provide a patient with an instantly-visible result that becomes even more noticeable within the first weeks after the treatment;
Natural-looking effect. Unless overused, the administration of injectable fillers creates a natural-looking effect. Sometimes, it might be even difficult to define whether an injectable filler has been administered or not;
Long-term duration. The average duration of a dermal filler result is pretty long-lasting. Under normal circumstances, it might last from several months to a couple of years. Moreover, it might be substantially prolonged by periodical follow-up treatments;
And so on.
Worth knowing: To take advantage of all the above-mentioned benefits, a patient should rely only on certified healthcare providers who use brand-name off-the-shelf products of the highest quality.
A Bottom Line
All in all, dermal fillers are advanced products of aesthetic medicine. They help millions of people all around the world to remain young and beautiful for as long as they want. So, how about making an appointment with your healthcare provider right away and experiencing the magic of dermal fillers yourself?